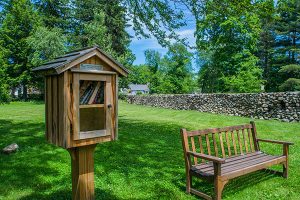 We at the North Andover Merchants Association encourage all residents to consider and act on our motto Stay Local. Shop Locally. The success of our business community means the success of our entire community.
The North Andover Merchants Association is an organization made up of North Andover businesses. We are committed to improving North Andover through the promotion, enhancement, and growth of local businesses.
Help Yourself: Why drive out of town when you can find many of the same products at the same prices that you were previously seeking elsewhere, often within walking or biking distance. You'll save time help the environment!
Help Your Neighbors: By shopping locally you help support existing local jobs while encouraging the growth of additional ones.
Help Your Town: North Andover businesses make financial contributions to charities and organizations throughout North Andover. They also pay taxes which in turn support our schools, our roads, and our town services.