Mission Statement
NAMA's Sports Scholarship Fund has been created to provide financial support to North Andover youth athletes and their families for the purpose of helping those athletes successfully partcipate in the sports of their choice.
Event Background
When NAMA was first organized the intent was to not only be an organization for our businesses but to also be a philanthropic group. It was important to our founders that we give back to the people and community we do business with and in. With that in mind, we are always looking for new ways to accomplish this task.
A few years ago we established our Knight of Honor. This event is where we give two $2,000 scholarships to two North Andover High School Seniors pursuing a business-related field in college. We also award $500 to a young entrepreneur who has already established his/her own business.
We recognize a Merchant of the Year and we recognize business milestones. We also honor those volunteers who continually give back to the town of North Andover.
Our very successful Fall Festival has raised money for numerous charities and North Andover Public Schools over the years as well.
With the creation of The Sport Scholarship Fund NAMA will be continuing our mission of giving back to the people of North Andover.
We will be providing financial assistance to kids and their families so that no gap will prevent a child/teen from participating in a sport of their choice. We will raise funds through our current fundraisers, the Knight of Honor, Fall Festival and through private donations. Please contact us for more information or if you would like to contribute in some way.
"We make a living by what we get. We make a life by what we give."
― Winston S. Churchill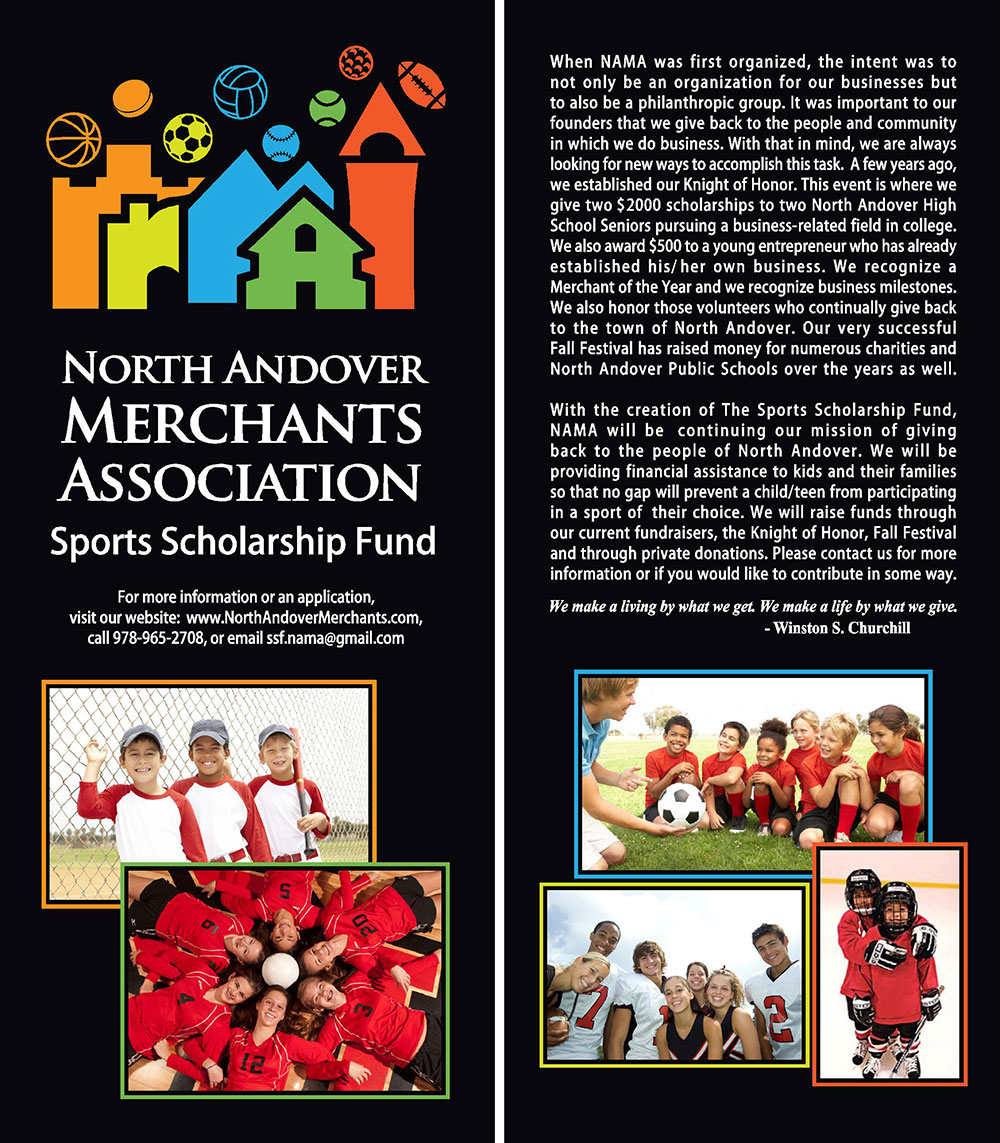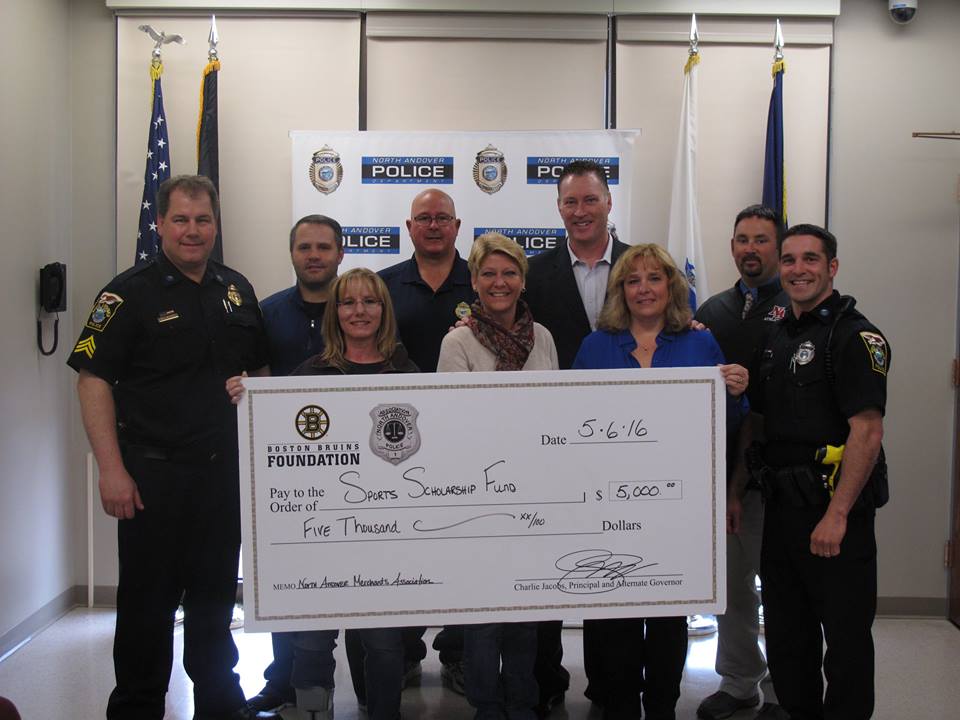 Important Links
Summary Letter
Contact Information
Donation Form
If you would like to make a donation to the Sports Scholarship fund click the PayPal button below.