Check back here to see what the North Andover Merchants are doing to help local business during the pandemic.
View the North Andover COVID-19 Business Guide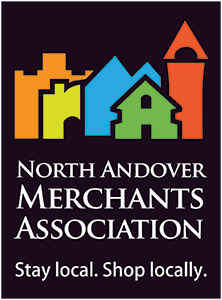 Visit the Town of North Andover's Covid-19 Info Page
More resources can be found at the MV Open for Business
If you need PPE, contact sally@northandovermerchants.org. There are masks and hand sanitizer available.
Join us!
WHAT COVID RESOURCES ARE STILL AVAILABLE TO ME?
Join the North Andover Merchants Association via Zoom, to find out what resources are still available and what is coming down the pipeline. Hear from local officials who will update members on the most recent grants,
programs and initiatives that are ongoing and available to businesses.
When: Monday, February 8
Time: 9:30-10:30 AM
Zoom
Meeting ID: 838 5647 9884
Passcode: 50629