The Merchants Association would like to remind you to shop and support local businesses this holiday season. Check out the different ways you can support local while winning prizes and having fun! Our businesses have been hit hard this year and need our support more than ever.
---
Small Business Saturday
Small Business Saturday is November 28th. From 9:00 AM-3:00 PM, the merchants will have a tent set up in front of Town Hall. The first 100 shoppers to stop by will get a free gift. You can also pick up your Merchant Bingo Cards and your Hot Deal Holiday Guide. The hot deals guide contains coupons and discounts from 25 North Andover merchants.
North Andover Merchant BINGO
Proudly sponsored by Pentucket Bank

Merchant BINGO is a special program to encourage the community to actively support restaurants and other local businesses in North Andover this holiday season.
Our promotion will run from 11/28 through 12/17 and will be a "bingo-style" game with prizes available to participants. Cards will be available at the Merchant tent on 11/28, at participating businesses, and can also be downloaded here.
Prizes
Winners will be drawn on the evening of 12/17.
Each traditional BINGO will be entered into the drawing one time.
Each card with at least 15 stamps will be entered five times in the regular drawing OR one time in the grand prize drawing.
Five winners will be selected from the regular drawing and each will receive a $100 gift card from the participating business of their choice.
The grand prize winner will receive $250 worth of gifts from participating merchants.
Rules
Visit a participating business and make a minimum $5 purchase.
Businesses will stamp your card with their own unique stamper.
Traditional BINGO wins (down, across, or diagonal).
Multiple entries are allowed.
Cards must be submitted by 12/17 at 5:00 PM to be entered into prize drawing.
Town Wide Secret Gift Exchange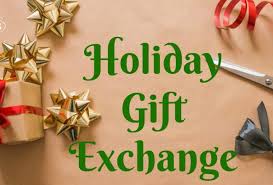 Join the North Andover Merchants Association Secret Gift Exchange! Using this link: bit.ly/NAgiftexchange, sign up to participate in a town wide "Secret Santa". Everyone who joins will agree to buy a one gift between $10-20 from a local NA business; could be a crafter, a car wash, a gift shop, a salon, etc. You get to choose, but it has to be in NA. Register by 11/28, names will be autogenerated on 11/29 and you will be notified via email who your recipient is. If we get 200 people to play, we can put $2000-4000 back into our businesses in no time. Send the link to friends and family. The only other rules are you have to be 18 to participate and live in North Andover. More details in the link!